Aguadulce in Roquetas de Mar is a beatiful village between the mountain of Sierra de Gádor and the Mediterranean sea.
The cliffs of this mountain goes down through the sea till 15/17metres and this is one of the areas of more biodiverstiy. All the animal groups are fully represented, from sponges to big fishies like the sunfish.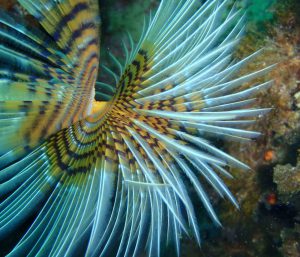 Aquatours Almería´s staff are naturalist guides which are going to discover for you the small benthonic animals like nudibranchs, flat worms, or colourfoul corals. You will also be able to discover big shoals of different species like barracudas, chromis , boops and salpas, moray or conger eels  and rays.
We also have activities  for non divers like Snorkelling, Hoohak Dive, or Discover Scuba Diving , so if you come with the family you will be able to share diving in the same excursion with them. We are open from January 20 to December 28.